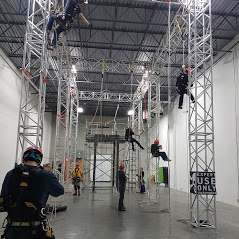 Training Centre Access
When you train with True Mettle you gain access to the training centre for refresher training or drop in courses. This facility is here for you and will continue to improve with every tech who trains here.
Our train and stay package includes 5 nights at the Sandman Hotel Calgary Airport which is across the street from the training centre. Free shuttle from the airport and walking distance from the training centre.
Training and accommodations starting from $2375
Contact us for details
Interested but still unsure?
Set up an appointment to come by and try it out free of charge. Click on the button and send us your contact info and an appointment will be made. We will gladly introduce you to Rope Access.